OUR BUSINESS
Our principal business activity is the retailing and distribution of the The Body Shop brand of products in West Malaysia, Sabah and Labuan, Vietnam and Cambodia. We are also expanding our brand portfolio by introducing the Natura beauty brand in Malaysia.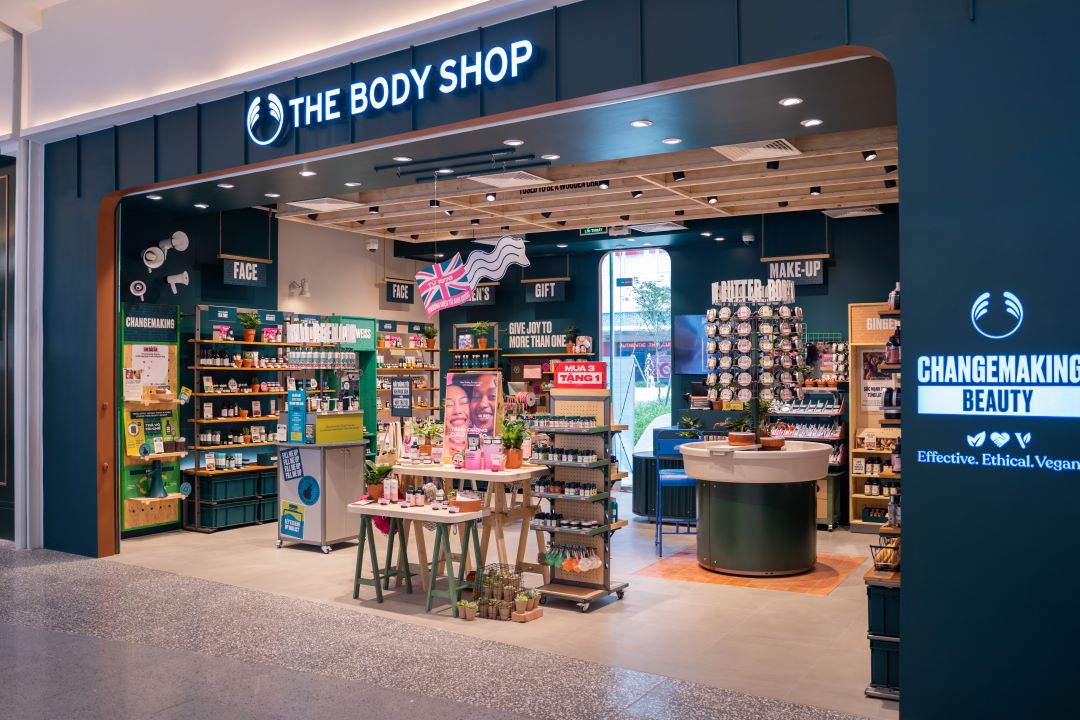 The Body Shop
Founded in 1976 in Brighton, England, by Dame Anita Roddick, The Body Shop® seeks to offer high-quality, naturally inspired skincare, body care, hair care and make-up produced ethically and sustainably. It is one of the first brands in the world to embrace environmental and social consciousness which has resulted in The Body Shop enjoying a high brand awareness and trust from consumers worldwide.
There are currently over 2,500 The Body Shop stores globally, spanning across Europe, North and South America, the Middle East, South Africa and Asia. The Body Shop International is part of Natura & Co, which also owns the Natura, Aesop and Avon brand of cosmetics and personal care products.
Click here to find out more about our brand and products.
OUR PRESENCE
We have an extensive network of stores throughout West Malaysia, Sabah, Labuan, Vietnam and Cambodia. Our stores consist of retail stores located within shopping malls, retail stores located on high streets, airport stores and stores within department stores ("shop-in-shop" format). We operate our own e-commerce websites in Malaysia, Vietnam and Cambodia, as well as via selected third-party online stores such as Hermo, Tiki, Lazada and Shopee.